Estimated reading time: 6 minutes
Sports betting is a popular form of online gambling that has been around for decades. It provides an opportunity for sports enthusiasts to make money by predicting the outcome of sports events and matches. However, despite the many benefits that sport betting offers, many common mistakes and scams take many inexperienced gamblers by surprise. If you're new to sports betting or looking to improve your online betting experience, you're in luck. In this blog post, we'll discuss some of the most common online sports betting mistakes and scams and offer practical tips on how to avoid them.
From fraudulent betting sites to betting addiction and misinformation, many potential pitfalls are waiting to derail your online sports betting experience. However, with some knowledge and careful planning, you can protect yourself from these dangers and make the most out of your betting endeavors.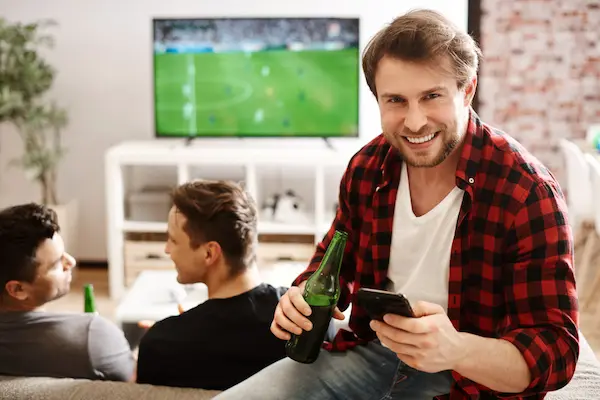 Research the sportsbook before you deposit
If you're considering online sports betting, it's important to research the sportsbook before you deposit. While there are many legitimate online sportsbooks out there, unfortunately, there are also a number of scams and dishonest operations. Before you deposit any funds, be sure to do your due diligence. Read reviews from other bettors and check third-party websites that track and verify the legitimacy of sportsbooks, such as SBR (Sportsbook Review) and Offshore Gaming Association. Look for a sportsbook with a long-standing reputation for being reputable, honest, and transparent with its customers. Researching your chosen sportsbook before making a deposit will save you plenty of headaches and possible losses in the long run.
Check the odds on the offer
One common mistake in Online Sports Betting that can lead to significant financial losses is not checking the odds on an offer before placing a bet. Always take some time to research and compare different sportsbooks and their odds. Some betting sites present more profitable odds than others, and small differences in the odds can significantly impact your winnings, especially in the long run. Additionally, be aware of unusual odds or suspicious betting patterns, especially on less popular sports events. Such discrepancies could indicate fraudulent activities, such as insider betting or match-fixing. Therefore, it is crucial to double-check the credibility and reputation of the sportsbook before using its services. Ultimately, understanding and comparing the odds offered by different sportsbooks can significantly impact your long-term success in online sports betting.
Carefully read the terms and conditions
Regarding online sports betting, reading the terms and conditions before signing up is crucial to avoid common mistakes and scams. The terms and conditions serve as a legal agreement between you and the online sports betting website, outlining the rules and guidelines for using their services. Carefully reading the terms and conditions can help you understand the payment policies, betting limits, and withdrawal procedures, among other critical details. Moreover, it will assist you in identifying any red flags, such as hidden fees or complicated requirements, which could cause you financial or legal troubles down the road. Failing to read the terms and conditions leaves you at a disadvantage and may result in unwanted consequences. Therefore, take the time to carefully read the terms before registering for any online sports betting site.
Ensure the sportsbook is properly licensed and regulated
When engaging in online sports betting, ensuring that the sportsbook you use is properly licensed and regulated is crucial to avoiding common scams and mistakes. A valid license and regulation from a reputable authority provide a level of assurance that the sportsbook is operating legally and ethically, with appropriate steps in place to safeguard players' accounts and personal information. Checking the sportsbook's website or contacting customer service to confirm their license information can help you avoid falling victim to fraudulent websites or untrustworthy operators. Researching the regulatory body and its reputation can likewise offer you peace of mind and confidence in the legitimacy of the sportsbook you choose to bet with.
Choose reliable and secure payment methods
When it comes to Online Sports Betting, ensuring the security of your payments is crucial. Choosing reliable and secure payment methods is important to avoid common scams and fraudulent activities. Before depositing any money, it is advisable to research the payment methods that are accepted by the online sportsbook and ensure that they are legitimate. It is also ideal to use a reliable and secure payment method with a proven track record, such as e-wallets like PayPal or Skrill. Avoid using payment methods that are not well-known or have a poor reputation when it comes to transactions. By choosing a reliable and secure payment method, you can rest assured that your trades are safe and your winnings will be paid out to you promptly.
Avoid bonuses with high wagering requirements
When engaging in online sports betting, it's important to clearly understand wagering requirements. Some bonuses come with high wagering requirements, making it difficult for you to withdraw any winnings you may have accrued. An important tip to remember when looking for the best bonuses is to avoid those with high wagering requirements. Always read the terms carefully before accepting any bonuses. This way, you can avoid the common mistake of getting lured in by lucrative bonuses only to realize later that their wagering requirements are difficult to meet, making it hard to withdraw your winnings. By being mindful of these factors, you can protect yourself from the risks of online sports betting scams and increase your chances of a positive and profitable experience.
Review the sportsbook's withdrawal policies
Regarding online sports betting, getting caught up in the excitement of placing bets and winning money can be easy. However, it is important to remember to always do your due diligence and research the betting platform you are using. One important aspect to review is the sportsbook's withdrawal policies. Before depositing money on a betting platform, ensure you understand the withdrawal process and any associated fees. Some sportsbooks may have minimum withdrawal amounts, processing times, or limits on how much you can withdraw at once. By reviewing the withdrawal policies beforehand, you can avoid any surprises or frustration when you try to cash out your winnings. It is also important to choose a reputable sportsbook with a reliable payment system to ensure a smooth and secure withdrawal experience.
Regularly monitor your account activity
One of the numerous critical things to do when engaging in online sports betting is regularly monitoring your account activity. This means checking your betting history, understanding the transactions that take place on your account, and keeping a close eye on any changes to your account information. Doing this lets you quickly identify any unauthorized or suspect action and take quick action to secure your account. Additionally, keeping track of your betting patterns and wins/losses can help you identify areas where you may need to adjust your strategies or take a break from betting to avoid sustaining significant losses. Consistent monitoring of your online sports betting account can help you avoid common mistakes and scams and enjoy a smoother, safer betting experience.
In conclusion, as with any form of online activity, it is important to stay vigilant and always be aware of potential scams or mistakes when engaging in sports betting. Following the recommendations outlined in this post and doing your own research can avoid common pitfalls and ensure a safe and enjoyable betting experience. Always bet responsibly and only gamble with what you can afford to lose. With careful consideration and attention, you can make the most out of your online sports betting opportunities while minimizing risk and maximizing your chances of success.
---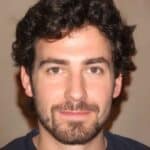 Eddi Cole
Eddi Cole is a UK casino expert. He shares his knowledge at Buba.games, the best place for finding the latest and best casino bonuses.
---